We are proud to announce that Salo has been awarded a Small Business Innovation and Research (SBIR) grant! This Phase I grant, sponsored by the US Department of Agriculture, will support Salo's tree mortality mapping efforts. This is the first external funding awarded to Salo. We look forward to developing our tree mortality mapping products and to helping improve forest management practices in California. Below are some excerpts from the proposal summary.
Mapping and predicting tree mortality using high resolution nanosatellite data for improved forest management.
California's forests are experiencing severe stress from drought, heat, fires & pest outbreaks, resulting in extensive and unprecedented tree mortality. The agencies and organizations tasked with monitoring and protecting these forests are financially stressed, and often lack the resources to effectively forecast and adapt to future change. A new approach to forest monitoring based on targeted, actionable & accessible data is required to transform forest management in California and beyond.
Daily, high resolution satellite imagery could provide the data required to design this new approach to forest monitoring. Our SBIR Phase I project proposes to develop the scientific and technical basis to perform daily, high resolution monitoring of forest health at regional scales using daily nanosatellite data. The outcome of this project will be the first ever canopy-level, regularly-updated, and California-wide tree mortality maps. We hope this proof of concept will demonstrate the opportunity to scale mortality mapping operations outside the state. This project will require innovation in geospatial analysis, deep learning & forest ecology, and is designed to support forest management and wildfire prevention.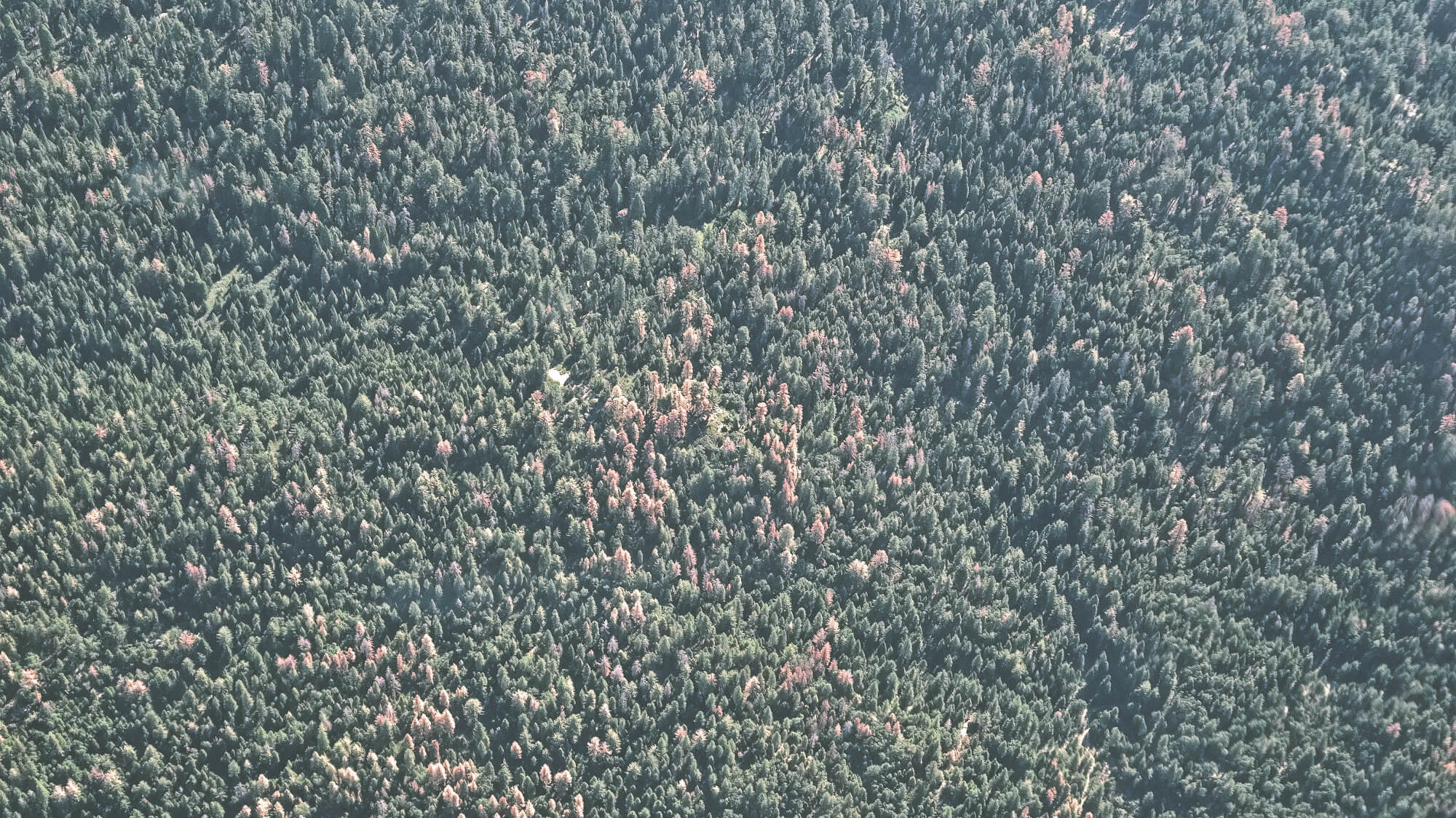 Better management, better health
This SBIR Phase I project will address the commercial and scientific need for high resolution, regularly updated, and spatially continuous tree mortality maps. The commercial impacts will be to reduce the operating costs and technical barriers for government agencies and NGOs to monitor forest health on their land, and to mitigate their risks from wildfire and climate change.
Successfully deploying this product has the potential to improve the quality of the environment: reducing soil erosion, soil compaction, water degradation & other alterations caused by tree harvesting; helping identify the optimal siting of biomass conversion facilities for bioenergy companies; and reducing greenhouse gas emissions by harvesting dead trees for wood products or bioenergy before they are respired back to the atmosphere or released as black carbon in a wildfire.
We anticipate these improvements in environmental quality will translate into positive economic and health outcomes. These include potentially reducing the frequency and intensity of life-threatening fires for communities in high mortality forests, reducing health costs incurred by intense wildfires such as increases in respiratory disease, and reducing the economic burdens on firefighting agencies, enabling those savings to be reinvested in the socially beneficial programs that have been cut due to budget constraints.